NOTE: We are offering online Zoom conferencing events until the Covid pandemic finds a better balance. Check 'Newsletter' link in menu for Zoom schedule and updates.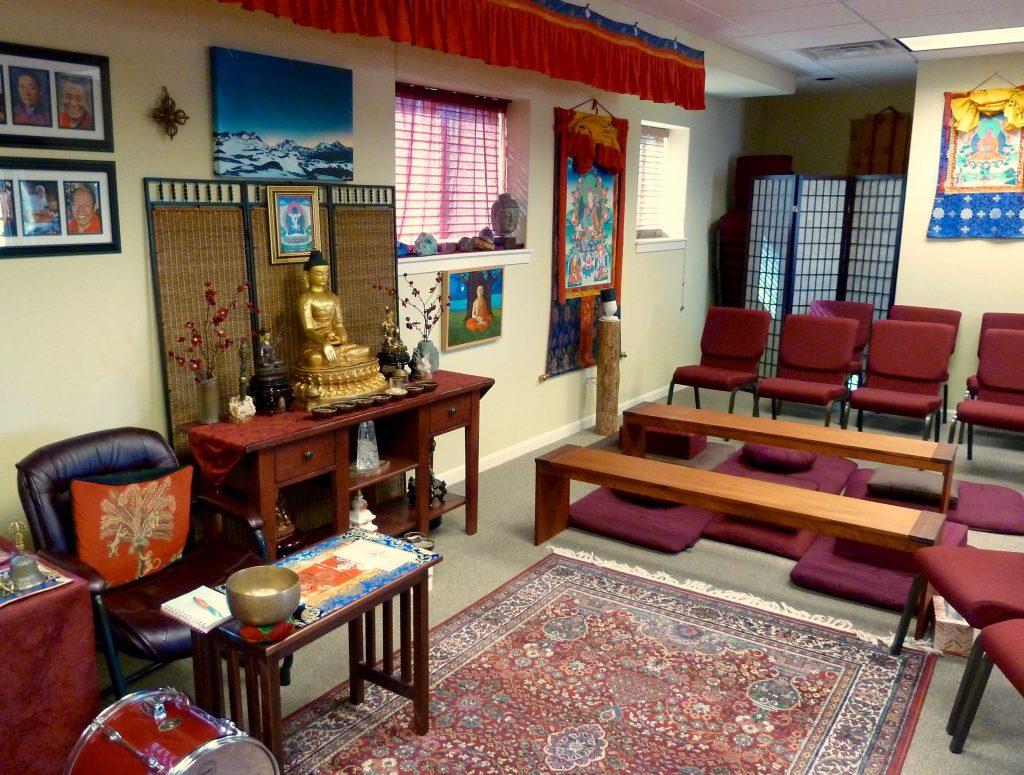 Weekly Schedule
• Vajrayana Buddhist Practices and Dharma Talk
Sunday, 8 – 9 am
Open to everyone. Practice texts are provided if we are meeting in person or you can arrange to acquire one at the Dharma Center.
• Focused Practice and Teachings
Wednesday, 7 – 8 pm
Focusing on a specific practice with discussion about the background and meaning of the text. You may need to pick up a text at the Dharma Center.
• Ngöndro Sadhana Recitation
Saturday, 8 – 9 am
This is an opportunity to join in group practice of the Dudjom Tersar Ngöndro. It is best if you have previously received instruction and transmission of this sadhana.
 Monthly Schedule
• Introduction to Buddhism (Cancelled until further notice)
First Monday of each month, 7 – 9 pm
Newcomers to the Center
Please come as you are!  We request that you remove your shoes upon entering, and that cell phones be turned off.  There are texts available to borrow, and you may find a seat anywhere that feels comfortable. There will be chanting/practice in phonetic Tibetan and in English and a brief period of meditation followed by a dharma talk by Michael. Follow along as you are comfortable.